ABOUT CESIM
Experiential Learning with state-of-the-art Business Simulations
Cesim OY, established in 1996 and headquartered in Finland, operates globally through its own offices and partners network in the USA, Russia, China, Brazil, Italy, Spain, France, Germany and Baltic States.
UAB Cesim, as Cesim Partner, is a consulting and training company, successfully operating in the Baltic, Scandinavian, Russian and CIS markets since 1999. Cesim specializes in simulation-based development of business skills. We support our clients in creating financially savvy and customer-driven organizations.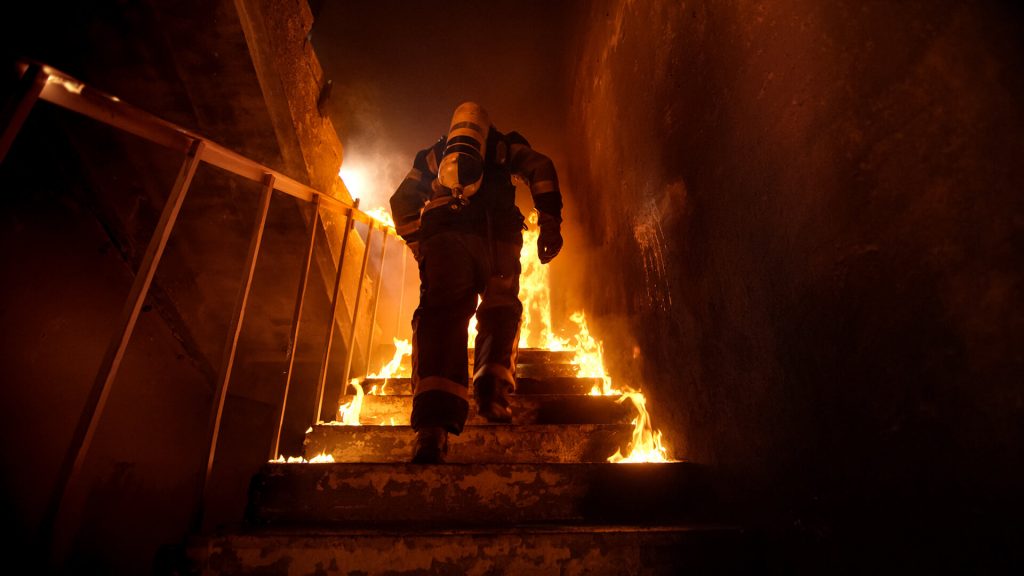 Why Us?
Experiential learning
The method of "learning by doing", which teaches you how to deal with real-life challenges, is explained by the fact that adults learn best from their experience. Every new information is compared to existing knowledge, and only when it is tested in practice, a new experience is gained. This way new skills are developed.
Global experience
Each year, more than 10,000 participants take part in the Cesim programs on the 6 continents worldwide. Cesim clients are the leaders in their professional fields.
70/20/10
The 70/20/10 principle of training and development is applied. It enables to give 70% of the time for testing real life situations, 20% for observation and teamwork, and only 10% for deepening theoretical knowledge.
SOME INTERESTING FACTS
about CESIM global chain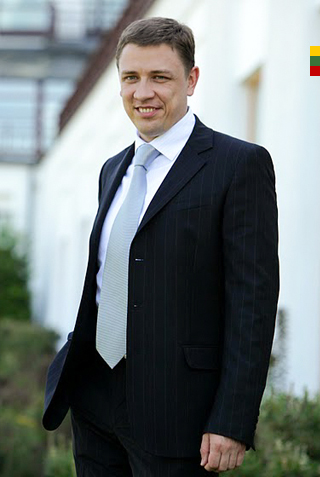 Eitautas Bartuškevičius
Eitautas has many years of experience in consulting and has worked as an OECD consultant. Since 2003, he has been the leader of the Cesim's activities in Lithuania and CIS. He focuses on strategic management of companies, project management and leadership. He also conducts training for top and middle level executives, carries out projects related to corporate strategy execution and communication in organizations.
Eitautas believes that, in companies focused on long-term results, managers of different levels must clearly understand how the organization seeks its strategic goals as well as consider the impact of their actions on long-term profitability.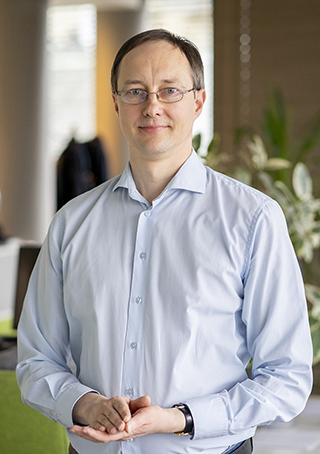 Oleg Abramenko
The consultant with 16 years of experience in international sales. He has led the teams of sales managers and project supervisors. 6 years of sales and negotiation training in Lithuania and Russia. He worked in logistics (air & sea forwarding), with shopping centers and their tenants (chain stores, pharmacies, banks), and in aviation (sales and its management in Russia, CIS countries, Europe, Asia region).
The management experience, gained in a global corporation, enables Oleg to understand customer needs from their perspective.
Speaker at various sales conferences (1700+ participants).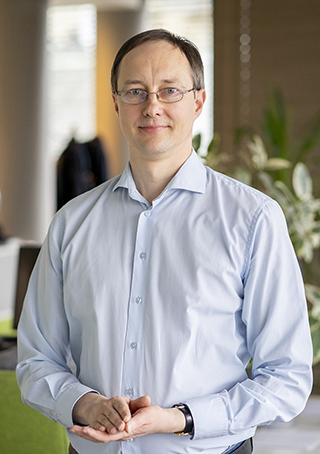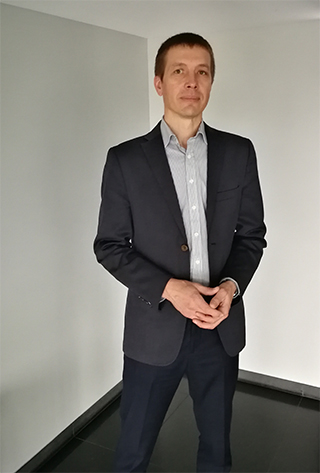 Saulius Šimkonis
Consultant, Project and Risk Management Specialist. He is a Certified Project Management Professional (PMP), Prince2, incarnation of peace and concentration. Experience, gained in well-known international companies, helped Saulius to acquire unique theoretical and practical knowledge. This experience is especially appreciated by customers who want to improve project management processes and seek employee development in this area.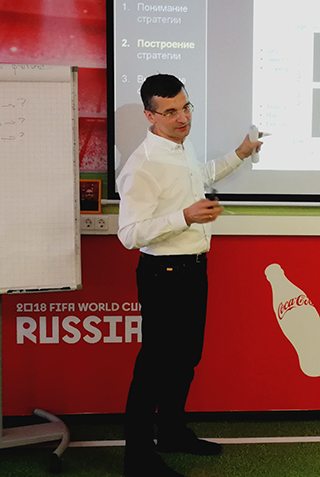 Oleg Smertin
An enterprise management and development consultant with 20 years of international leadership experience in telecommunications, IT companies, and banks. With the help of accumulated knowledge and work experience, he can explain complex and confusing things in a comprehensible way by capturing its essence. He moderates strategy development, offers advice on projects, process management (LEAN and ITIL), quality (ISO) and risk management. He is a Certified Project Manager (PMP) and an EFQM Assessor.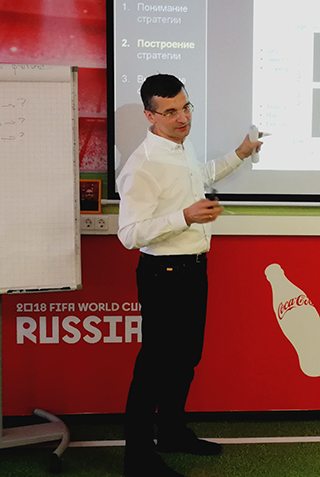 Interested in our services? Contact us